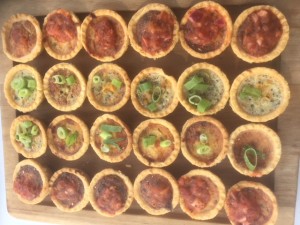 Hog Roast Sheffield loves nothing more than making our customers happy, regardless of the occasion we're catering. We've provided mouth-watering food for so many different kinds of events and parties over the years but there's one particular occasion we are regularly asked to cater and that's weddings. Your wedding day is such a special celebration that calls for special food and when Hog Roast Sheffield is invited to provide it, it's nothing short of outstanding. We pride ourselves on creating tasty homemade dishes that all your guests will enjoy, including alternative and additional dishes if required, while ensuring excellent service every time.
With regards variety, we offer so much that you'll certainly be surprised. You can mix and match items from our menus or design your own menu instead and we can help you to do that. We like to work together with our customers to create the food that they want to be featured on their big day.
For a wedding reception we catered in Dronfield's Holmesfield recently, we were asked to cook our Menu 4 for 70 people. This menu is suited to more traditional and formal catering, and for this happy couple, it would feature a centrepiece hog roast for the main course. Firstly, however, we would serve some delicious canapés to the guests to welcome them. The venue would be Horsleygate Hall in the Cordwell Valley, which is a magical place for a wedding. You hire out the whole property, including self-catering cottages, and there's a large, flat lawn for the ceremony and beautiful gardens for the all-important photographs.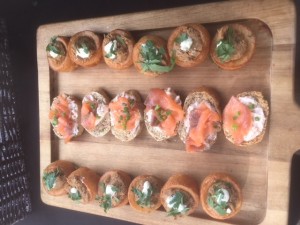 On the day of the wedding, Hog Roast Sheffield arrived at the venue several hours before we were due to serve the food. Afer setting up our equipment, it was time to prepare the meat and start slowly roasting it. Between 3pm and 5pm, our team were busy serving the bride and groom and their guests plenty of scrumptious food, including the appetising canapés such as salmon, veggie skewers, and mini Yorkshire puddings with roast beef, which all went down very well. Judging by the number of seconds (and thirds) of the hog roast we served on this lovely day, we are certain that was devoured with relish too.