Nothing says autumn more than enjoying a delicious and comforting meal with your friends or family. At Hog Roast Brayton, we have a selection of menus that are perfect for when you want to enjoy some hearty comfort food, such as this tasty option…
In preparation for the seasons changing, Hog Roast Brayton has been hired to cater for a dinner party hosted at a beautiful home in Yorkshire. Jolie loves autumn and wanted to host an event to celebrate the start of her favourite season. She is planning on hosting a dinner party for 15 of her friends, with a delicious and warming menu from Hog Roast Brayton. Autumn is the perfect season for enjoying comfort food, and Hog Roast Brayton is the perfect cater when it comes to providing hearty and comforting meals. Our catering manager Jon discussed several options with Jolie before we decided on a classic hog roast with plenty of tasty trimmings.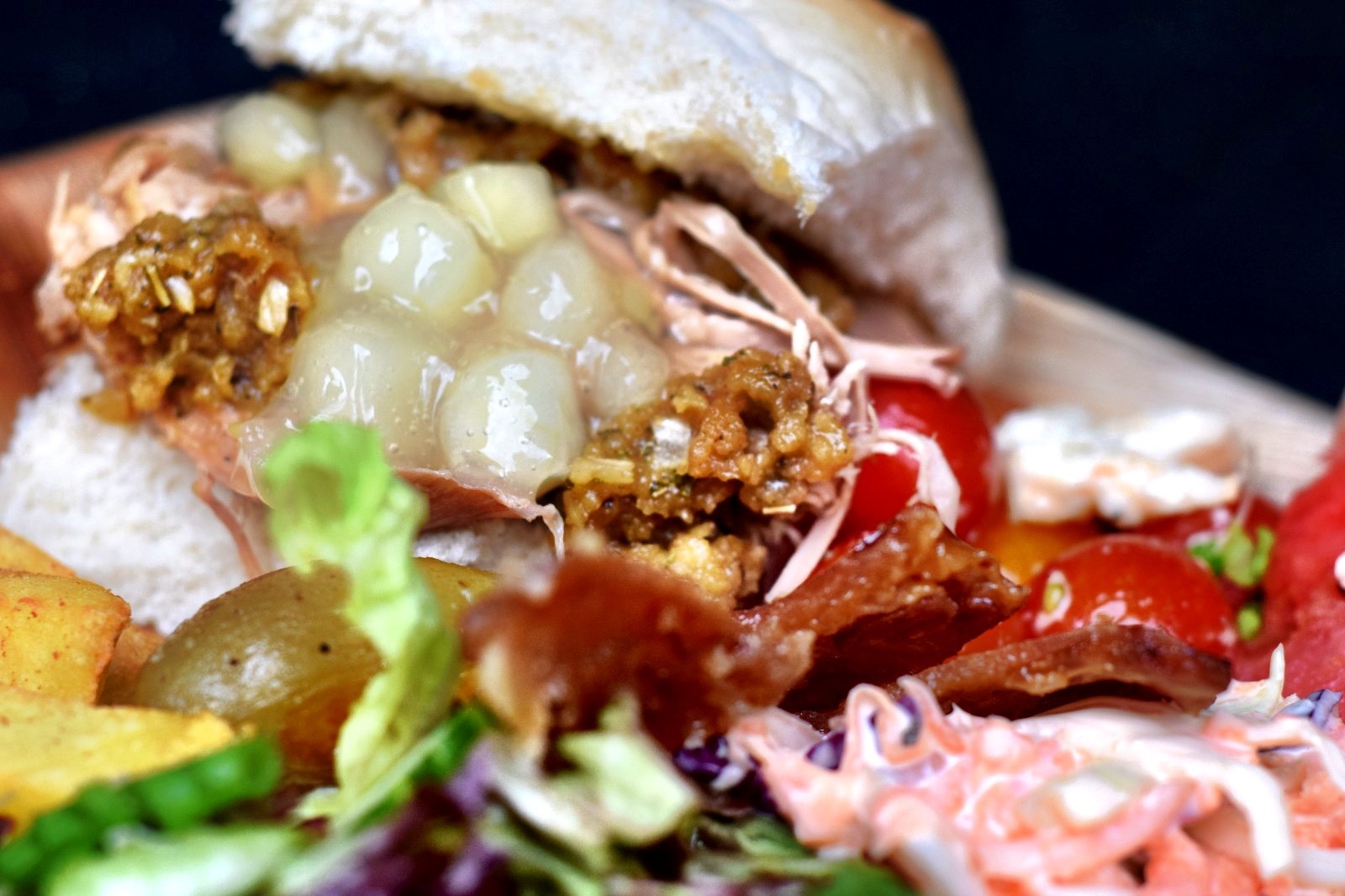 When this event arrives, the Hog Roast Brayton team will arrive at Jolie's home in the afternoon to prepare for the 7:00pm serving time. We will begin our food preparation by slow-roasting the hog and ensuring that it is cooked evenly to perfection before being expertly carved. The sliced pork will be served alongside sage and onion stuffing, homemade applesauce, and crispy crackling, to create a delicious and comforting main dish. For the sides, we will be serving roasted baby potatoes, seasonal roasted vegetables, and homemade gravy. Once it is time to serve the menu, the guests can line up at our catering station and enjoy creating a delicious evening meal from the dishes that we have to offer. Overall, we are expecting this menu to be a great success since it includes so many delicious dishes and will be the perfect way to welcome autumn.
Are you looking for a caterer for your upcoming event in 2023? If so, get in touch today to secure your date. Our diary is filling up fast, so don't delay to avoid missing out.