Some of my favourite events to cater for are large celebrations whether they are birthdays, weddings or even in the case of last Saturday, a graduation celebration. Beaming faces, plenty of champagne and a laughter filled evening greeted us when we were asked to cater for a graduation party with a hog roast Slaithwaite. A close group of five recently graduated, newly qualified teachers asked us to supply some delicious food for their autumnal graduation party to help celebrate three years of hard work – and what better way to do that than with a scrumptious, slow cooked hog roast Slaithwaite?!
The hardworking graduates had arranged their party at one of their homes on the outskirts of Slaithwaite, inviting around 40 friends and family to join them in the ultimate toast to their success. A large conservatory at the house was the centre point of the party, beautifully decorated in celebratory banners, teacher themed balloons and of course, novelty cap and gowns! A casual affair, the conservatory hosted a range of informal seating arrangements encouraging guests to mingle and chatter around the place. With the french doors opened up to the autumnal leaf adorned garden, we set up our equipment on the patio area complete with gazebo just incase the beautiful English weather decided to dramatically turn on us.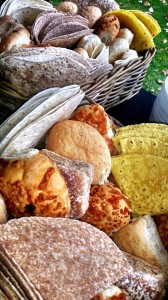 As with most of our events, we aim to arrive around six hours early than the hosts would like their food to be served in order to cook our meat slowly to perfection. You simply cannot afford to rush cooking such delicate meat, particularly with pork as it can easily become dry if cooked quickly. We slowly turn our free range pigs over open flames, slowly roasting the meat inside and creating addictive, crunchy crackling on the outside. For this particular party we were serving our standard but nevertheless extra special classic hog roast Slaithwaite, complete with prepared on site homely stuffing, apple sauce and fresh, floured bread rolls. There is nothing more comforting or satisfying than a giant bread roll, packed to the rafters with succulent meat and all the delicious condiments you can possibly squeeze on their.
Once guests arrived, we allowed them to chatter, grab drinks and celebrate for an hour of so before our tasty food was ready to be served up to them buffet style. There were plenty of familiar faces returning for seconds and even thirds, which is the beauty of such delicious and simple food, people just cannot get enough of it! What a fantastic evening, congratulations to the graduates and we hope to see you again at one of our hog hosted events!