We were catering north at the weekend for a retired Sergeant Major a lovely chap he was having a get together for his army pals and asked us to do the catering with a hog roast Catterick.
We arrived at his lovely farmhouse mid morning, it was a lovely house with extraordinary views and a lovely out building that the party was being held in. Catering for 50 guests and he wanted a little bit of everything beef, lamb and chickens were put onto cook and we had some little sides to prepare too. We started by making a fresh green salad, potato salad and tomatoes salad. He requested a selection of dips to so we made garlic, tomatoes, mustard and salsa dips quick and simple to make but very tasty. We also peeled and diced some potatoes and put them onto roast we then covered the table with lots of condiments and the last job was to unpack the lovely selection of rolls and wraps in every shape and texture all freshly baked.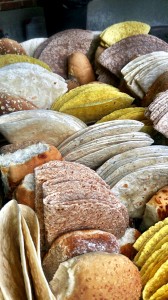 The guests arrived right on time and we started to carve the meats the meats were so tender and moist and the smell was just delightful the chaps were very impressed and watched as we carved the meats and asked lots of questions we get that a lot most people are so intrigued and amazed at the meat and we are not surprised as it is a sight to see. They all sat and helped them selves to the food and chatted to us they said in their army days they had travelled the world tasted food from every country but said that our food was the best they had ever tasted. We were very touched at their kind words and one of the chaps said it was his wife's birthday and the end of next month and could we come and cater for her birthday with another hog roast Catterick? We checked our diary and said it wouldn't be a problem at all. As we said our goodbyes and got back in the van we all agreed that these chaps were proper gentlemen and it was an absolute pleasure catering for them all.