Our Hog Roast Esholt catering crew started the weekend off with a bang last Friday afternoon after they had been asked to serve one of our show-stopping spreads at a corporate event. But this wasn't just any corporate lunch. No, this one was inspired by the increasingly popular Oktoberfest celebrations – which made it all the more exciting for our team!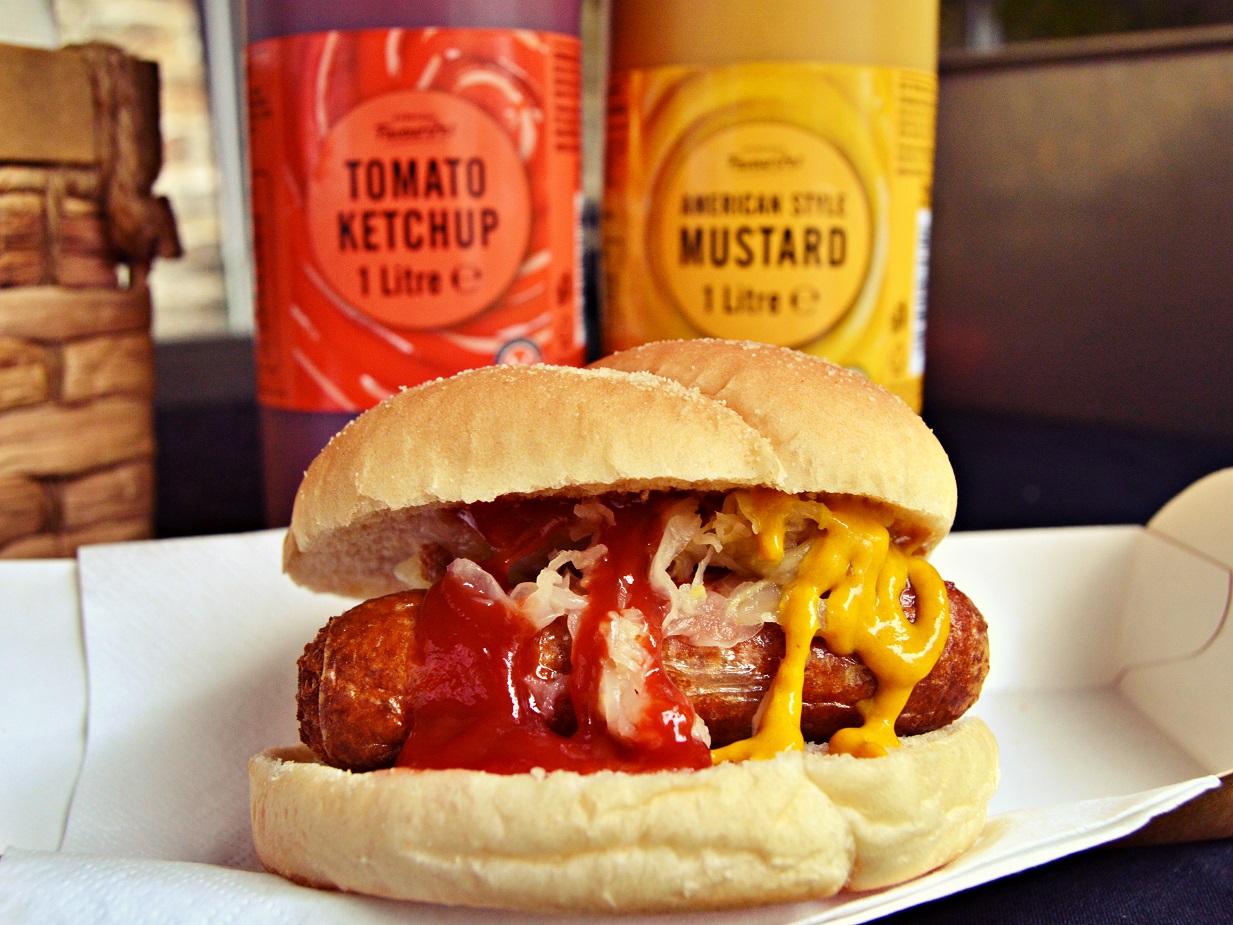 The festival, which hails from Common Era Bavaria, is the largest Volksfest in the world. As a result, it has inspired a phenomenon that spans across the globe, and every year, Hog Roast Esholt eagerly looks forward to the associated activities which traditionally last for over two weeks.
While we love soaking up the atmosphere at these events as much as the next person, more than anything, we just love to get involved for ourselves. Because trust us, there's nothing quite like our mouth-watering grub served up with a side of authentic German ale, Oompah bands, lederhosen and dirndl dresses.
Our client for this event, who are a renowned construction agency, had arranged for the function to take place at one of their sites, in celebration of completing one of their largest ever contracts. For the Hog Roast Esholt team, who had been tasked with whipping up a feast for all 130 members of staff, this felt like the perfect opportunity to enjoy a stripped-back version of the festival we have thoroughly enjoyed for so many years.
Keeping things simple, the classic hog roast spread was the chosen menu for the day, which consisted of a large slow cooked pig with crackling pieces and savoury stuffing that had been cooked in its juices. For the handful of non-meat-eating employees, grilled veggie kebabs with tzatziki dip were served along with the inclusive side options of mixed fries, seasonal salad and crunchy slaw.
To ensure that everyone was catered to safely, the service was staggered over a period of several hours. This was no trouble at all for our team who used a row of chafing dishes, and, of course, the Hog Master itself to keep the food piping hot all day long.
The afternoon was a success, and the hog roast was well-received by the workers who washed down the flavourful feast with a few pints of beer.