The Hog Roast Heckmondwike team experienced all the glitz and glamour of the roaring Twenties  a few days ago when we were asked to cater for a Great Gatsby themed wedding! Being the favourite book of English teachers and soon to be married Nicola and Paul, who met whilst working together at the school they both teach at, it was the obvious theme for their wedding and to say they were excited about it was a bit of an understatement! When it came to venue, décor, invitations and wedding outfits, they had everything planned down to the smallest detail, but when it came to the catering for their big day, they were left scratching their heads! The venue they had booked was perfect for the theme but it didn't come with any catering options so they had to get an outside company to provide their wedding feast. They wanted a high quality, elegant menu that would complement the theme but they were having a lot of trouble finding what they were looking for in the local area.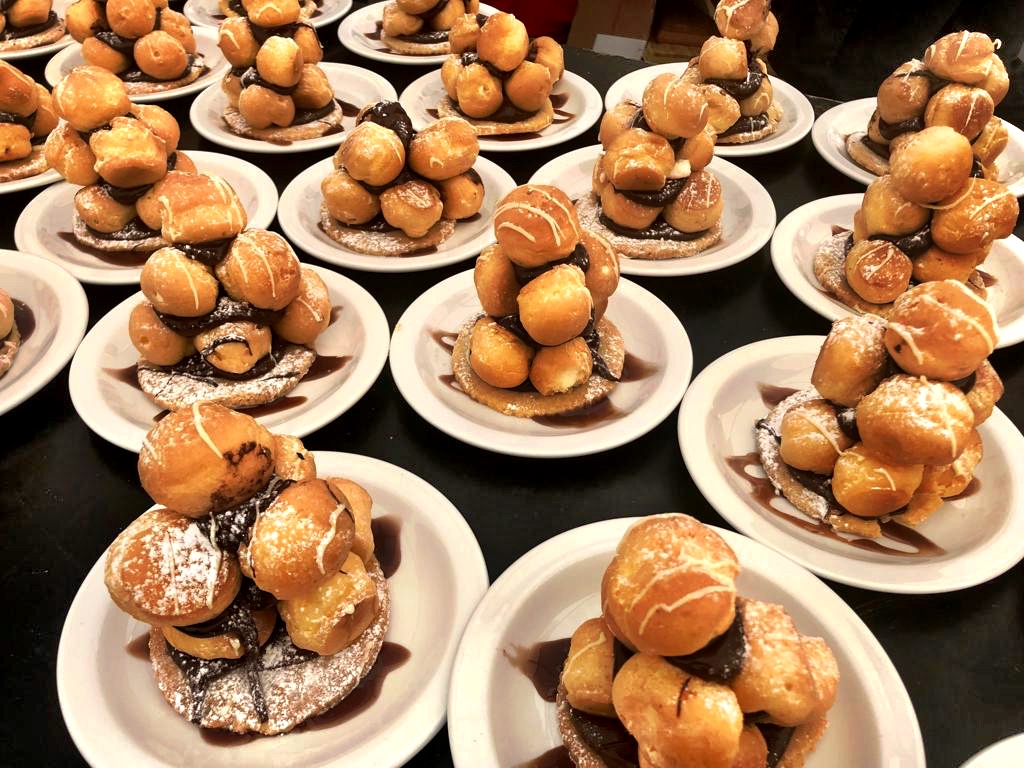 Their search came to a pleasant end when they contacted us here at Hog Roast Heckmondwike and discovered the varied and stylish 3 course wedding menus that we offer that are ideal for any size or theme of wedding reception! They were also very pleased that we would be preparing every part of it from scratch at their venue on the day using only the best ethically-reared meat and locally sourced ingredients!
With lots of mouth-watering options on offer the couple were spoilt for choice, but with the help of our knowledgeable team they decided on a succulent sirloin of beef for the main, rather than a traditional hog roast, served with red wine gravy and horseradish sauce, along with a tasty vegetarian alternative, with smoked salmon to start and profiteroles and individual cheesecakes for dessert!
The stylish menu went perfectly with the glamourous 1920s theme and Nicola, Paul and their 100 guests absolutely loved it. It was a lovely reception with a vibrant atmosphere and it was everything they wanted for their special day, including of course Hog Roast Heckmondwike's classy wedding menu!