My new year's resolution this year was to be more adventurous when it comes to my parties. I had been throwing parties for several years for families and friends along with running my very own cake business. After months of making all types of cake creations, I decided I needed a reliable caterer to host my events so I could focus on my work orders. My business included choosing a venue, throwing a party and providing a cake. A type of event planner. Hog Roast Filey had been recommended to me a few times from family and friends.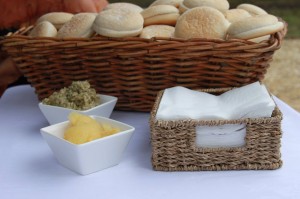 I contacted the team at Hog Roast Filey after careful consideration. I spoke to one of their staff members on the phone and booked their services for a party I had a month later. I realised over the weeks leading up to the event that I had so much time to focus on my bakes. This was a triumph already. Previously I had been spending weeks on end finding perfect ingredients for stews and buffets but this time, I had chosen a menu from Hog Roast Filey that included a spit roasted pig, floured bread rolls, veggie skewers, a selection of salads and sauces to finish the meals off.
As the day of the event arrived, I drove to the venue early to ensure my cake was delivered on time and when I pulled up, I was delighted to see the Hog Roast Filey team setting up their work station inside the hall. This event was for a dear friend of mine, she called me to surprise her husband on his 50th birthday. The two gentlemen from Hog Roast Filey greeted me with a friendly smile and explained that the feast would be ready by the afternoon, just in time for the guests.
Soon enough, Marie's friends and family began filling the hall and commenting on the delicious smells coming from the roast. The hog roast chef piled their plates with tender meat and crackling. It was quickly devoured and the team and I served the cake I had made. The whole event was a success and ever since, I have joined up with Hog Roast Filey to cater for all of my event organisations.