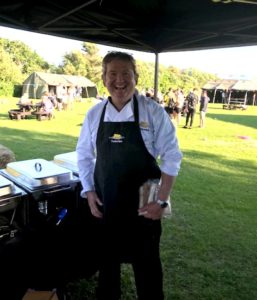 Over our many years in business Hog Roast Harrogate have become household names in the world of hog roast catering and we owe a large art of our success to our clients themselves. This is as a large part of our new business comes as word of mouth and glowing testimonials which is something we are proud of as it is testament to the fact that people love and enjoy what we do which is fantastic to hear! Whats more is that we have become expert caterers in a whole plethora of different environments for example catering at private events, weddings and have even branched out into corporate events.
Hog Roast Harrogate recently catered a corporate event for client Kieron who was booking an event for the Army Foundation College and was looking for a caterer to provide food for his one hundred and fifty guests. Our catering manager Jon eagerly accepted the job as there is something very satisfying about catering for a large number of people and seeing everyone enjoy your food.
Kieron had requested our classic menu three plus vegetarian option of Grilled Vegetable and Haloumi Skewers, Served with Pitta Breads and a Tzatziki Dip plus some accompaniments of chips and sausages. For those who don't know our menu three consists of our slow roasted hog served with a selection of fresh salads or vegetables and is really a great way to enjoy your hog roast as a relaxed informal meal especially when hosting an event for larger groups of people.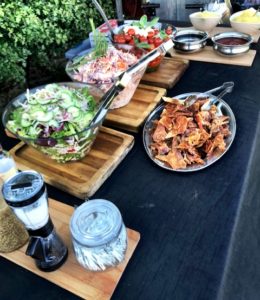 With the menu ready Jon was all set for the event itself and made sure he arrived early afternoon to prepare for a six o'clock serving time. The key to any good Hog Roast Harrogate is patience and that's how we are able to achieve beautiful succulent meat every time. Hence by arriving early we are able to ensure only the most delicious results for our guests and this event was no different!